Table of Contents
Workshop: Understanding I/O Performance Behavior (UIOP)
Understanding I/O performance behavior is crucial to optimize I/O-intensive applications but also the infrastructure of data centers. However, with the dawn of new technologies such as NVRAM, burst-buffers, active storage/function shipping, and network attached memory, the complexity of storage infrastructure increases significantly and the boundary between memory and storage blurs. During the procurement of new systems, data centers have to ensure that the application's needs are met. Therefore, they need to define the proper requirements for storage and provide I/O benchmarks that represent application workloads to quantify and verify I/O performance.
The main goal of the workshop is the discussion of tools to identify (in-)efficient usage of I/O resources on modern storage subsystems from the perspective of users and data centers.
The workshop covers:
a discussion of design alternatives of storage architectures and their implications on user workflows;

telemetry and monitoring information necessary to enable efficient performance optimization of system and applications;

the development of representative benchmarks resembling the applications' needs.
The discussion of alternative storage architectures lays the foundation for the requirements of the monitoring and benchmarking efforts. Speakers involved in storage and file system research will present experience in alternative storage architectures, application workflows, monitoring tools to identify bottlenecks in I/O, and (benchmarking) tools to quantify I/O performance. Scientists involved in various application domains can give an introduction to their workflows and I/O requirements.
By bringing together application developers/users and I/O experts, we support the development of tools to identify and quantify I/O inefficiencies that support users and data centers.
This workshop is supported by SPPEXA and DKRZ and powered by ESiWACE 1) and the Virtual Institute for I/O.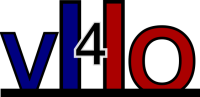 It is embedded into a joint cooperation workshop between DKRZ and JAMSTEC.
Organization
The workshop is organized by
Registration
To participate, please register online (the deadline is now over). Alternatively, you may send an email to kunkel@dkrz.de. The deadline for registration is Feb. 25th. Note that our seats are limited and we have to confirm your attendance (you may also kindly ask about the status).
Accommodation
Within walking distance, we recommend the: Mercure Hotel Hamburg Mitte
Address: Schroederstiftstr. 3, 20146 Hamburg - Rotherbaum, Deutschland
DKRZ has a customer ID that we can provide to you upon request; this should give you a condition of 79€ per night.
Agenda
The workshop is scheduled for a duration of one day, with discussion time between talks – directly followed by another workshop (to be announced). It is intended to use the workshop to foster the international collaboration for the IO-500 list, i.e., the definition of a meaningful I/O benchmark for tracking storage performance for current and future systems.
The Agenda is currently in preparation.
Wednesday
14:00 – Welcome
Thomas Ludwig (DKRZ), Makoto Tsukakoshi (JAMSTEC), Julian Kunkel (DKRZ) – Slides

14:10 –

Goals of the workshop Julian Kunkel (DKRZ)

–

Slides
Topic: Architectures
14:30 –

NVMe and NVMe over Fabrics - Architecture and HPC Usecases Idan Burstein (Mellanox)

–

Slides

15:00 –

Exascale Storage Architecture in the SAGE Project Giuseppe Congiu (Seagate)

–

Slides

15:30 –

Advanced Data Placement via Ad-hoc File Systems at Extreme Scale Sebastian Oeste (TU Dresden)

–

Slides

16:00 – Coffee break

16:30 –

In-memory analytics workflows on large scale climate datasets Alessandro D'Anca (CMCC Foundation)

–

Slides

17:00 –

I/O locality and I/O Workload Characterization Jean-Thomas Acquaviva (DDN)

–

Slides

17:30 – Discussion
Jean-Thomas Acquaviva (DDN)

18:00 End
19:00

Invited dinner

at the Rickmer Rickmers; the

Rickmer Rickmers

has a nice museum that is covered for our guests.

Transport: at best you take the U3 at the stop "Schlump" next to DKRZ to Landungsbrücken (take the right staircase when entering the Schlump station).
Thursday
Topic: Monitoring
09:00 –

NEXTGenIO Performance Tools for In-Memory I/O Holger Brunst (ZIH / TU Dresden)

–

Slides

09:30 –

Leveraging Continuous Monitoring & Periodic Benchmarking for Understanding Production HPC I/O Behavior Shane Snyder (Argonne National Laboratory)

–

Slides

10:00 –

Online Monitoring of I/O Eugen Betke (DKRZ)

–

Slides

10:30 – Coffee

11:00 – LLview: Job-based I/O-monitoring with GPFS mmpmon data
Wolfgang Frings (FZ Jülich) – Slides

11:30 –

Understanding and Improving Storage Accesses at the K computer Yuichi Tsujita (RIKEN)

–

Slides

12:00 – Discussion
Wolfgang Frings (FZ Jülich)

12:30 – Lunch
Topic: Benchmarking
13:30 –

Vendor Perspective on HPC Storage Benchmarking Denis Gutfreund (ATOS)

–

Slides

14:00 –

Improving data storage system structure and performance over various applications at JAMSTEC Tsuyoshi Nakagawa (JAMSTEC)

–

Slides

14:30 – Coffee

15:00 –

Improving NoSQL Database Benchmarking: Lessons Learned Steffen Friedrich (Universität Hamburg)

–

Slides

15:30 –

Analyzing I/O Profiles Keeran Brabazon (ARM)

–

Slides

16:00 – Coffee

16:30 –

Benchmarking for NWP/climate Hisashi Yashiro (RIKEN)

–

Slides

17:00 –

Metadata/Small file benchmarking / Status of IO-500 Julian Kunkel (DKRZ)

–

Slides

17:30 – Discussion
Julian Kunkel (DKRZ)

17:55 – Farewell
Thomas Ludwig (DKRZ), Makoto Tsukakoshi (JAMSTEC), Julian Kunkel

18:00 – End of the workshop
1)
ESiWACE has received funding from the European Union's Horizon 2020 Research and Innovation Programme under Grant Agreement No 675191
events/2017/uiop.txt · Last modified: 2018-01-24 17:13 by 127.0.0.1
---